It is time to enhance!
Ready to use modules to enhance your Kayako product functionality.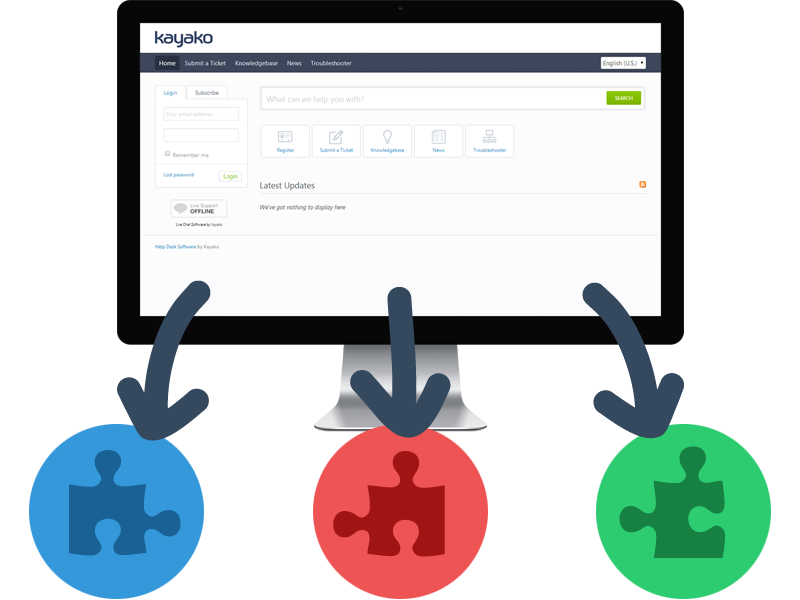 Overview
SupportSkins offers ready to use modules to enhance your Kayako product functionality; plugging in those much needed features required to enhance your customer and staff experience. The purpose of these modules is to make your Kayako product feature full to make the complete support experience easy and pleasurable for your staff and client users.
Besides these ready to use modules, we also offer custom development services to meet your requirements for a fully customized solution.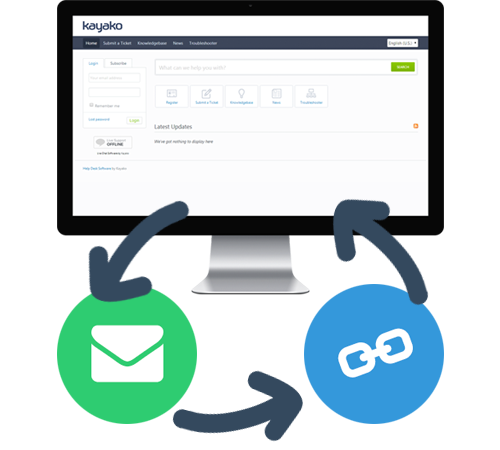 Auto Login Module
Asking your clients to login every time they want to view the status of a ticket? Does that not frustrate your clients? Not to worry, we have a solution for just that!
With the purchase of the Auto Login Module, all your clients have to do is click on the link they receive in their emails. The module will automatically log them right back to the ticket they are checking the status for. Not only that, they can start posting a reply to that ticket by clicking the "Add Reply" button.
What do you get on purchase of these modules
Enhanced Features – The purchased module adds that extra edge to your vanilla Kayako installation after that missing functionality which would enhance the helpdesk experience for your staff as well as your clients.
Stable modules – All our modules are thoroughly tested before released to public.
1 Year Free Updates – On purchase of the modules you are entitled to free updates for the purchased module for a period of 1 year from the date of purchase.
Top notch support – You will be entitled to priority support (not our premium support services) where your issues with be addressed as soon as possible.
Support for latest releases – All our modules will support the latest stable releases; irrespective if it is a major or a minor release. We expect to release updates for our modules within 2-3 days after Kayako releases a stable build.
While we spend hours developing and testing these modules which enhances your Kayako experience however you should consider the following before you purchase any of our modules.
Things to consider before purchasing
Support is available from Monday through Friday from 11:00 AM to 8:00 PM Indian Standard Time (GMT + 5.5).
Any order placed is manually verified and activated within 1 business day.
All our modules are encoded using ionCube encoders. You will need to make sure ionCube loaders are pre-installed on your web server on which you are installing the modules on.
All the modules offered by SupportSkins is license restricted. Which means you can install and use these modules on 1 domain. For instance, a modules purchased and installed on supportdomain.com cannot be used again for supportdomain2.com. You will have to purchase a new license key for supportdomain2.com.
Refunds will not be processed once you have downloaded the module and installed on your web server.